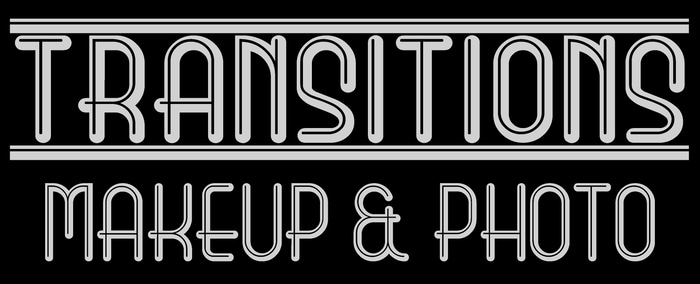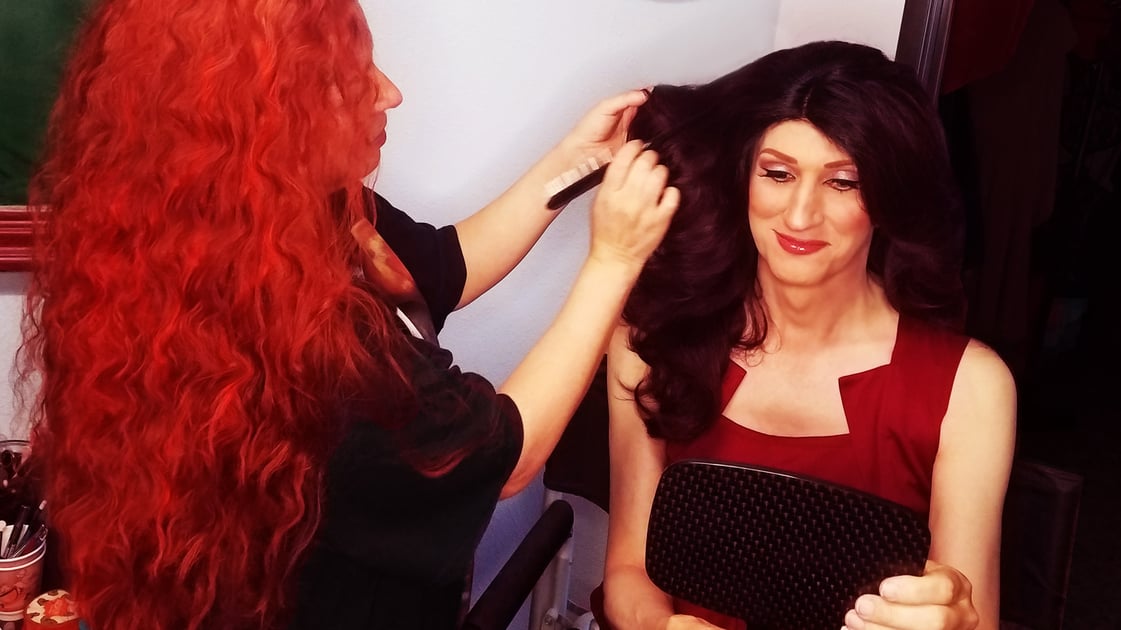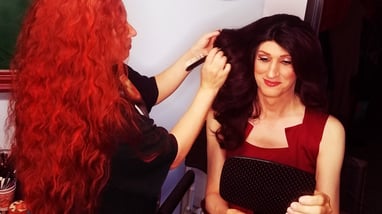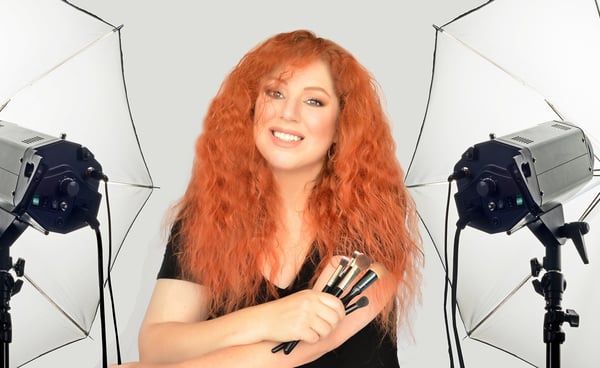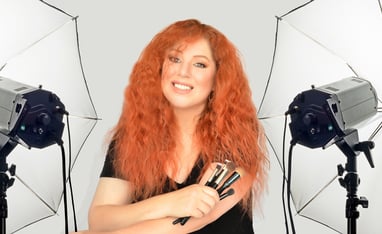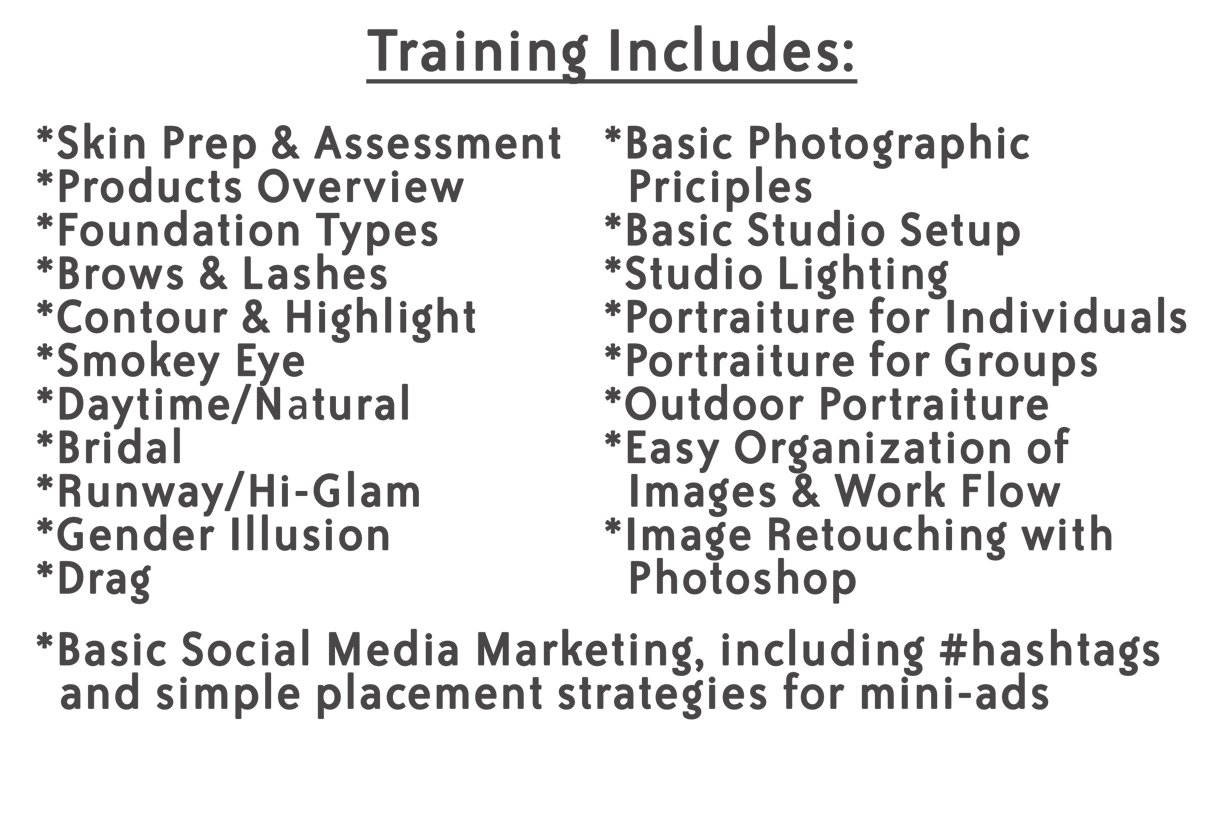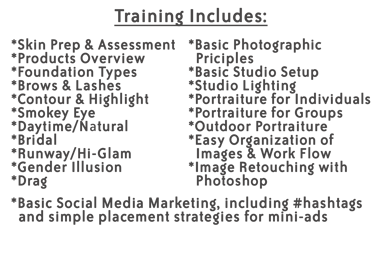 I've been a photographer (who dabbled in makeup) since I was a kid, but when I decided to move to the great City of Angeles to pursue a real career in photography, I was immediately knocked onto my behind by the competition. I knew it would be fierce but I had to try. Boy, was I shocked when I discovered how many photographers were stuggling to make a living in Los Angeles! I almost moved back home to Denver but I decided to stay and "tough it out." That was 24 years ago and I've never looked back!
What I learned was that you absolutely can make a living doing both makeup and photography if you create a niche for yourself to pay the bills, which will allow you the time and ability to follow your other passions. You don't have to live in a big city but you do need to find paying clients, or rather, allow them to find you. I can't teach you everything there is to know about makeup or photography in one week, but I can teach you the basics you'll need to get started earning an income quickly, and you can refine your skills on your own as you go. I'll be available to you for ongoing support and additional training, for a fair and reasonable rate, if you should need it.
I can train you in makeup for all ages/races, and studio photography, as well as how to set up a small business/service of your own and market it to potential clients. You can choose to come to Los Angeles for the training, or I can come to your town or city where I will give you a week-long, information-intensive course at your home, or in my rented location. I will bring all the makeup and photographic equipment to use for your training, as well as a suggested list of products and equipment for you to buy later when you're ready to launch a service of your own.
I can also teach you how to use Photoshop to retouch your images, as well as how to create basic advertisements for your new business. We can determine together which area of photography and makeup (weddings, portraits, etc.) you're best suited for, and how to market your service within that arena. Last but not least, I will tell you how I did all of these things within the transgender community, and how you could do it too if you're accepting of that community. It's a large and untapped market that has almost no competition anywhere. Let's talk about it!
--Gina Jet--
Welcome!
I'm Gina "Jet" Ortiz, owner and founder of Transitions Makeup and Photo in Los Angeles. I've been in business for almost 24 years providing quality makeup application and instruction, as well as studio photography and video for the transgender and bi-gender communities of Southern California and beyond.
I've been a professional photographer since 1983, specializing in concert and sports photography, moving into portraiture in 1987.
I graduated from the prestigious Westmore Academy of Cosmetic Arts in 2005 with a degree in Makeup for Film and Television, specializing in Gender Illusion, Drag, and Special FX.
My day rate for almost all of my bookings is the same. My most common session includes makeup for one person, plus a photo shoot with three outfit/look changes at a rate of $400. I charge more or less depending on the number of outfit/look changes they want. If I'm only doing a client's makeup, then I charge $100. When I do a film (makeup only), then I charge $400 a day, and if I am also shooting stills then I will charge $500 a day.
For this training program, which spans one week, I will charge $300 per day, plus travel expenses if I am traveling to your city. If you come to Los Angeles for your training, then the rate will include the training rate only.